Coral Casino Review
Coral Casino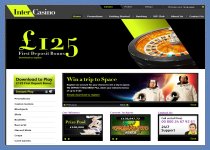 Rated
3
/5 by
Richard Bannister
Coral, part of the Gala Coral Group, are one of the biggest names in bingo and online gaming, having started off over 80 years ago in the racehorse and football betting markets. Today, Coral are the third largest bookmaker in the UK and the largest Bingo operator. However, this doesn't mean casinos are an afterthought, as they own and operate 30 UK casinos as well as their online division.
Coral Casino Navigation
When landing on the Coral casino homepage, you are met with a sea of blues, the homepage being bedecked in different shades of royal navy. It looks simple, clean and easy to navigate. Clicking on the Casino page however, is a different story. The blues disappear to a mere page header and footer, and the background is a stark white. Game icons are nicely designed and have impressive graphics, but the plain background makes the site feel quite unfinished. The side panels contain very small fonts, and although navy on light blue text is easy to read, gamers may struggle on small screens.
Also quite small are the tabs at the top of the homepage which direct you to Sport, Lotto, Games, Poker and Bingo accordingly. Interestingly, the other pages continue with the blue theme across the board, which makes the other pages look much sharper, plus they also have a slightly different layout for the sub headers, making the other pages appear more professional and striking. The casino page looks a little underdeveloped at the moment when compared with the rest of the site, so it will be interesting to see if this is a work in progress.
Another slightly odd feature is the bottom toolbar, from which you can check the time, your last login date and account details. In all honesty, this seems like an unnecessary feature; its old fashioned and difficult to access and could be done in a better way. However, it does allow one click fund deposit or withdrawal, so no matter what page you are on you can access this banner.
Coral Casino Games
Gameplay offers the choice to download software or play in browser, and does offer a freeplay facility. Rather confusingly, however, there is a separate tabbed section named Games, which features a much wider choice of casino based games, including Roulette, Slots and Jackpots, so why the two sections have been separated out is unclear.
With the two sections together however, there is probably a choice of over 200 games available, all varying in game play quality. Some are sharp and graphically impressive; others are more amateur looking, so gameplay can be hit and miss.
Coral also offer a Live Casino option alongside their online offering. Here, you can liveplay Roulette, Blackjack and Baccarat in live casinos hosted by attractive scantily clad hostesses. This is certain to appeal to a range of gamers, and is a great addition to the online casino. However, it does seem slightly that more emphasis is being placed on encouraging gamers to the Live games, and it is a shame this seems to be at the expense of the regular Casino. Indeed, one of their Welcome Bonuses offers £25 for players entering the Live Casino games, but not for players depositing into a Casino account for the first time.
Currently, there does not seem to be a mobile casino version, nor do the games seem suitable for mobile play, however Coral do offer a Bet on the Go app for smartphone users.
Player Support and Payments

There is a good sized help and FAQ section which can be accessed by clicking Help in the top right hand side. This will then open a new window giving the gamer access to rules, FAQs and contact details (you can contact Coral 24/7 via email, telephone or using the email contact form), plus a Shop Locater to help the gamer find their closest Coral store.
In terms of incentives and Welcome Bonuses, the user will need to head to the Games section, instead of Casino, to find not only details of bonuses and promotions, but also jackpots, popular games and winners details. Loyalty incentives are available, but they are limited and quite far between, so don't expect a large welcome bonus!
Conclusion
Coral is, first and foremost, a betting shop, and although it has a diverse portfolio, in this case the online casino is not its best feature. It will undoubtedly attract new gamers who have used the Sports area of the site to place a bet, but whilst the site is still being developed and the navigation is unclear and difficult, they are unlikely to attract pure gamers away from their current favourite site.
---